SHOWS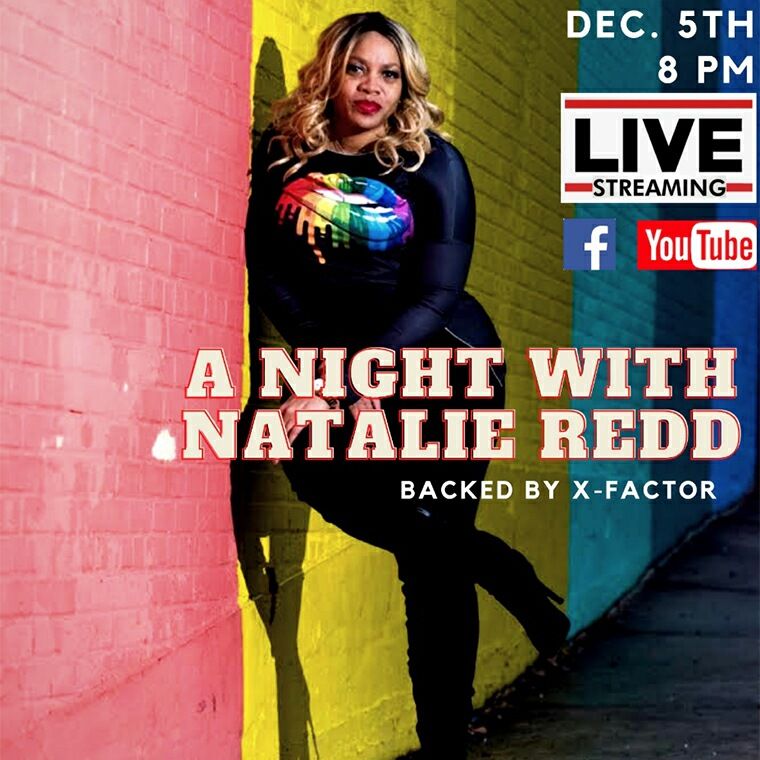 Tip Jar
A Night With Natalie Redd - Saturday Dec. 5th at 8p.m.
Enter the amount you wish to donate
An evening of music, food, fun and more! Join Signe as she presents beautiful talent in the DMV to you! Admission is $45. No tickets will be sold at the door. For ticket information contact Signe at: 202-671-1459
Come join in the fun at the Southern Maryland Wine, Jazz, R&B and Funk Festival! Great hosted by Michele Bowman - featuring an array of wonderful artists and vendors from wine to jewelry and MORE!!! Get your tickets by going to www.vendor-nation.com.
See you there!!!
Early Bird $27.50 / General Admission $38.50